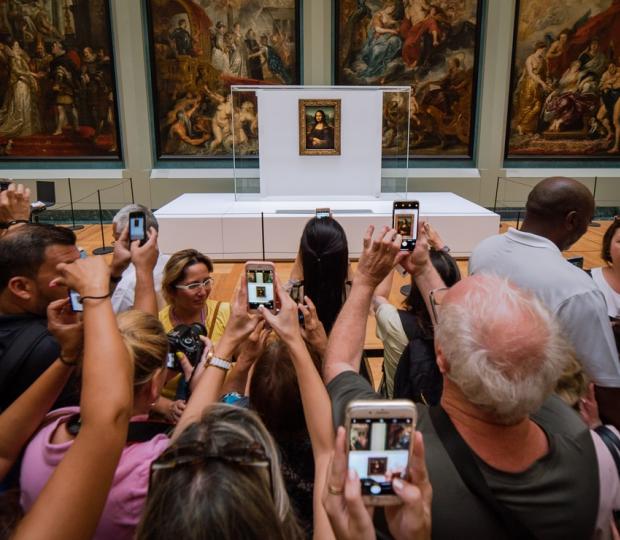 This season's exciting new exhibitions
Published on , in Paris
Staying in Paris at the Hotel Observatoire Luxembourg always presents great opportunities to discover exceptional exhibitions in emblematic locations. The city always offers a choice and quality designed to please even the most demanding visitor. Here is our look at the best of this autumn's new exhibitions.
The essential exhibitions of the autumn
Let's start with a blockbuster that's certain to be a massive success. From October 24th, the Louvre presents its unprecedented major retrospective devoted to Leonardo da Vinci. Gathering together many of the known works of the Italian Renaissance genius, the exhibition specifically focusses on his paintings. At the same time, the Grand Palais takes a fresh look at the work of Henri de Toulouse-Lautrec by viewing the connoisseur of Parisian nights as a true forerunner of the great artistic trends of the 20th century. Finally, the Museum of Modern Art reopens after extensive renovations to offer a retrospective of the painter Hans Hartung.
Less newsworthy but just as exciting...
In addition to these heavyweights, other original and fascinating exhibitions open this autumn in Paris. Why not start with the one dedicated to Degas at the Opera hosted by the Musée d'Orsay? The Musée du Luxembourg takes us a little further back in time by offering a magnificent window on The Golden Age of English Painting from Reynolds to Turner, while the Musée Maillol looks at The Great Naïve Masters from Rousseau to Séraphine Louis. Contemporary art also features on the autumn exhibition scene in the capital via a Francis Bacon retrospective at the Centre Pompidou and an exhibition devoted to Charlotte Perriand at the Fondation Louis Vuitton.
Your Hotel Observatoire Luxembourg is well placed for easy access to most of the major exhibitions in Paris this autumn. Our team is at your service to help you arrange your itinerary!
******
More information:
- Musée du Louvre
- Grand Palais
- Musée d'Art Moderne
- Musée d'Orsay
- Musée Maillol
- Centre Pompidou
- Fondation Louis Vuitton
---
Hotel Observatoire Luxembourg, a 4 star Boutique Hotel in the centre of Paris