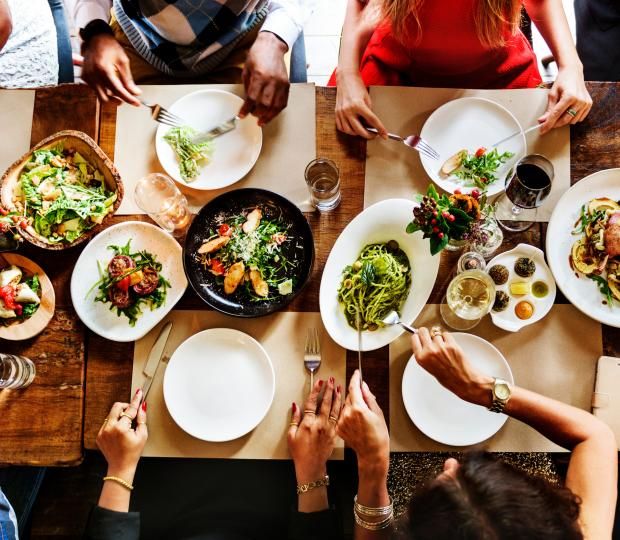 The Rue Mouffetard: a gourmet's paradise
Published on , in Paris
The 5th arrondissement of Paris has many streets brimming with character. Of these, the Rue Mouffetard is particularly noted for its many lively restaurants. The Hotel Observatoire Luxembourg team takes you on a gourmet outing through the neighbourhood…
The gastronomic treasures of the Rue Mouffetard
The Rue Mouffetard is one of the oldest streets in Paris, having started as a road built during the later Roman Empire. It now plays host to some of the most famous restaurants in Paris, such as the unmissable Tour d'Argent. During the summer, ice creams in the brand's colours are offered in unique cones. Not far from there, you will find the premises of two starred chefs: the second Hugo & Co restaurant by chef Tomy Gousset, and Baïeta, which boasts the youngest starred chef in France. Each offers creative cuisine featuring a mix of influences.
All the flavours of the Rue Mouffetard
The Rue Mouffetard is the ideal place to sample the diverse cuisines of the world. Go to Lhassa and let yourself be carried away to the heights of the Tibetan Plateau. Here, the feel of that fascinating region of East Asia is everywhere. Also, don't miss the KGB at Ze Kitchen Galerie Bis. Here, you can succumb to the charms of some extraordinary Asian and fusion cuisine. Finally, try an authentic Italian-style schiacciata at Toscanino, topped with premium produce, spicy arugula, succulent ham or delicious charcuterie. Have a craving for something sweet? Choose between traditional kouign-ammans from Georges Larnicol, artisanal ice creams from Alberto, choux from Maison Odette or the cinnamon rolls from Flying Circus... you're sure to find something that will satisfy!
The Rue Mouffetard embodies all that Paris has to offer in terms of gastronomy: large traditional tables, young starred chefs, trendy bistros, fusion cuisine and gourmet artisans, all ready and willing to delight your taste buds.
******
Photo: Rawpixel.com
---
Hotel Observatoire Luxembourg, a 4 star Boutique Hotel in the centre of Paris