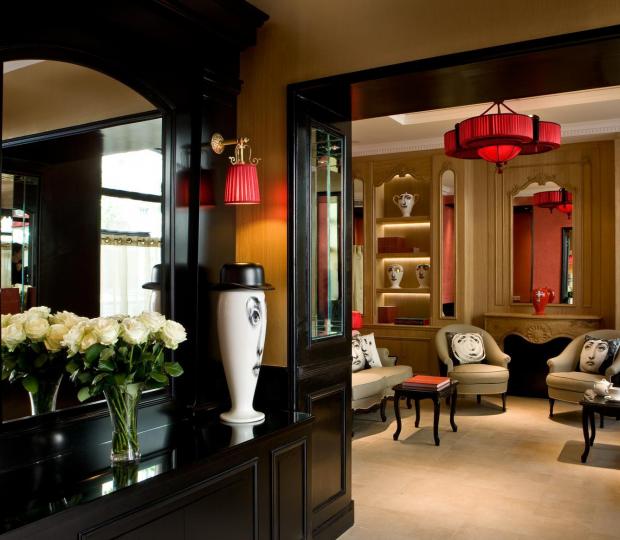 The Night of Neighbours at the Hotel Observatoire Luxembourg
Published on , in Hotel
With its exceptional location directly on the Boulevard Saint-Michel, the Hotel Observatoire Luxembourg is the ideal place for visitors who want to discover Paris and, in particular, this neighbourhood of ours that bustles with life and activities. However, we also want to throw open our doors to the people of the neighbourhood, our neighbours...
The Night of Neighbours concept
Stay in a hotel close to home? The idea is not really so crazy! To go to a hotel, even if only for a few hours, is to cut yourself off from everyday reality, refocus and relax. So, if you're in the mood for a restorative nap, a delicious meal or a convivial aperitif, the Hotel Observatoire Luxembourg invites you to discover its services, with a 50% discount. This is the principle behind the Night of Neighbours!
A hotel and a philosophy
In a hotel industry that is increasingly standardised and dominated by large chains, we present ourselves as something different. An independent family business, we have been putting our philosophy and our passion at the service of our guests for 30 years. Today, we invite you to enjoy our completely redesigned decor, mixing classic French elegance and contemporary design. Even if you live only a few steps away, we would be happy to share with you our sense of hospitality and conviviality. Why not, for example, enjoy a brunch in our Luco brasserie? Here you'll find the best of tradition and French artisanal creativity!
The Night of Neighbours is an opportunity to get to know each other and build relationships between neighbourhood residents. Discover an oasis of refinement and relaxation in our busy neighbourhood. Get in touch with us today to find out the next Night of Neighbours dates and make your reservation!
******
---
Hotel Observatoire Luxembourg, a 4 star Boutique Hotel in the centre of Paris