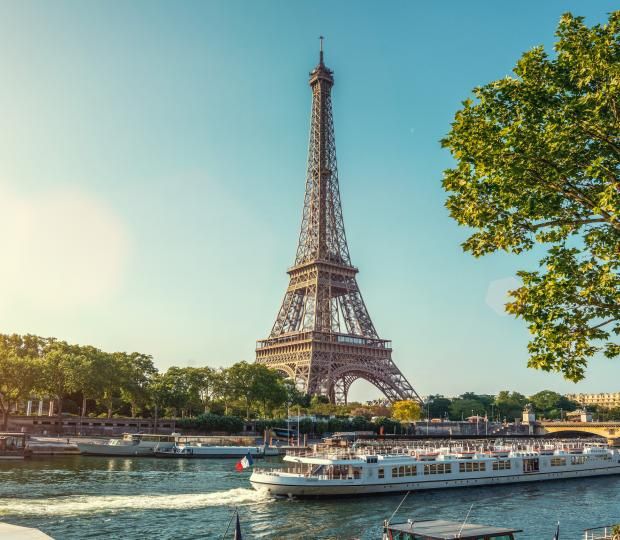 The Grand Gallery of Evolution; totally essential!
Published on , in Paris
Just twenty minutes on foot separate the Hotel Observatoire Luxembourg from the Jardin des Plantes and its Grand Gallery of Evolution. Exciting, fascinating and fun, this is a museum not to be missed.
"They don't speak but they tell you everything about life."
The introductory phrase on the Grand Gallery of Evolution website is eloquent in its simplicity, beautiful and oh so true. As soon as you step inside, you're greeted by the colossal skeletons of a southern whale and a blue whale that seem to be gliding through oceanic depths. As you recover from the surprise, you'll see the arms of a giant squid guiding you onwards towards the rest of your tour. Head upstairs and further astonishment awaits! An elephant walks at the head of a caravan of buffaloes, giraffes, zebras, tigers and lions following one another in lifelike profusion.
What is evolution?
All animals (those still living and those now extinct) have something to tell us about how they, and we, got here. What has happened since the appearance of the first microorganisms? Where does this dizzying diversity come from? On the balcony, Lamarck, Darwin and Mendel tell us more. Upstairs we learn about pollution, deforestation and the despoiling of the seas. But we can also find out about preservation and conservation.
And much more…
The museum presents us with other natural environments such as the tropical forest which shelters the anteater that frightened Captain Haddock, the elegant jaguar and the disturbing anaconda. Head for the Sahara, which reveals its strange flora and fauna. Shivering, we find ourselves in the Arctic and the Antarctic, complete with emperor penguins and seals. But don't miss the magnificent greenhouses where an astonishing variety of orchids are displayed, plus the menagerie and the galleries of mineralogy and palaeontology. So much to see and enjoy!
******
More information :
---
Hotel Observatoire Luxembourg, a 4 star Boutique Hotel in the centre of Paris