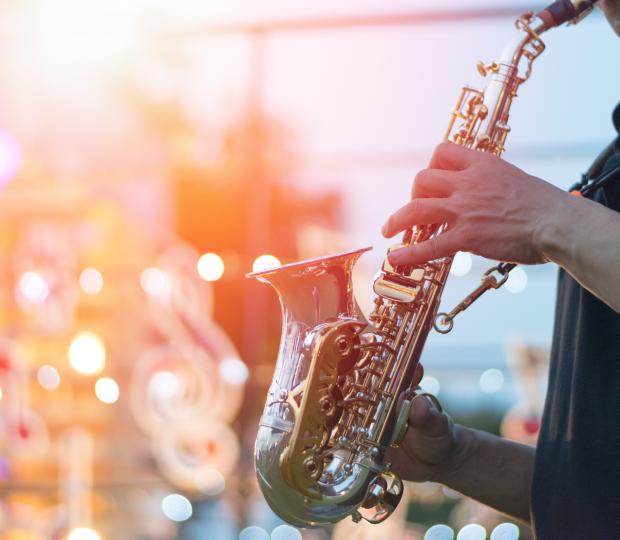 The Fête de la Musique in the Latin Quarter
Published on , in Paris
For more than 40 years, the Fête de la Musique has announced the arrival of summer. In Paris, this annual live music event takes on exceptional dimensions, invading terraces, squares and streets as well as emblematic locations such as the Palais Royal and the Pyramid of the Louvre. During your stay at the Hotel Observatoire Luxembourg, you can discover how the Latin Quarter plays host to the Fête de la Musique…
Prestigious places
Step out of the Hôtel Observatoire Luxembourg, cross the street and enter the Jardin du Luxembourg, regularly acclaimed as one of the most beautiful parks in the world. During each edition of the Fête de la Musique, the park bandstand is the venue for concerts throughout the day, alternating classical music, popular and jazz. The ideal soundtrack for a bucolic break in an enchanting setting. Also nearby are the Place de la Sorbonne, the Rue des Écoles and the Jardins du Musée de Cluny, each of which plays host to outdoor concerts.
Great performances
The Fête de la Musique offers a wealth of diversity. For example, the Musée de l'Armée, twenty minutes from the hotel, is offering a major concert which will also present part of the museum's collections. The forecourt of the administrative centre of the 15th arrondissement will be the meeting place for electronic music enthusiasts throughout the day. The Radio France auditorium hosts the Orchestre des Grands Amateurs every year for Viva l'Orchestre! Whether you prefer organ recitals, Japanese drumming, gospel, folk, or something else entirely, this special day will have something to offer you.
The Fête de la Musique brings to Paris a touch of energy, magic and madness that suits it perfectly. Discover this musical enchantment during your stay at the Hôtel Observatoire Luxembourg, in the heart of the Latin Quarter. Our team will be happy to share recommendations with you.
******
Photo: Khunatorn
---
Hotel Observatoire Luxembourg, a 4 star Boutique Hotel in the centre of Paris