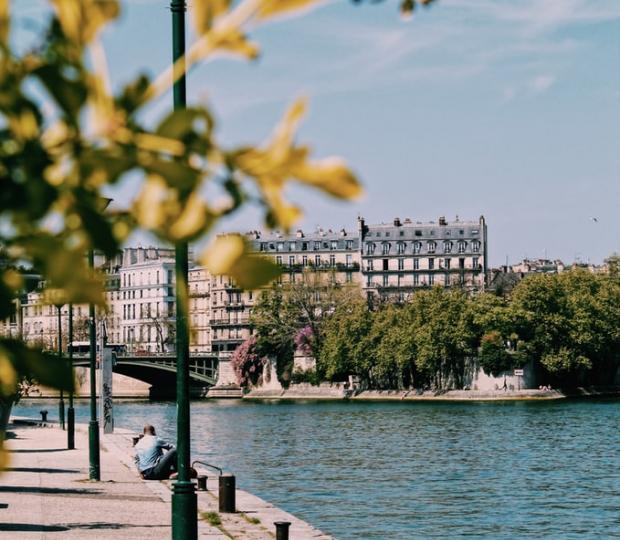 Our favourite places on the banks of the Seine
Published on , in Paris
When summer's warmth arrives, it's only natural that we have the need to get closer to the water. That's great, because the banks of the Seine are full of good places to have a drink, bask in the sun, enjoy seafood or dance until dawn. Here are the favourites of the Hôtel Observatoire Luxembourg team.
Stay ashore ...
If you want to admire the Seine from dry land, we have some great places from which to do so.
Take to the heights with Mademoiselle Mouche, the pop-up rooftop terrace bar of the Compagnies des Bateaux-Mouches. Every year, the rooftop is redesigned with new decor and gets a new ambiance. This year, the theme is the Roaring Twenties.
An air of Brittany awaits you on the Quai d'Austerlitz at La Mer à Boire. With its relaxed feel, oysters and seafood platters, you'll think you can smell the fresh sea air!
Or embark ...
Have the urge to cast off? Hurry up and get with the Flow, a floating restaurant, bar and club. During the day and evening, the rooftop terrace and the quays offer a chance to relax amidst the freshness of the Seine-side. At night, the club takes you on a voyage into varied and eclectic rhythms, from the purest electro to world music.
Do you like cutting-edge music selections? Head to the Radio Pirate barge, the latest of the floating Parisian clubs.
For a softer ambiance, check out Les Maquereaux, a boat bar-restaurant offering panoramic window views as well as sublime seafood and carefully selected wines.
These are just a few of the places we like and recommend. If you want even more addresses to check out, try the Concrete, the Faust or the Polpo ... Book your summer stay now!
******
More information:
- Mademoiselle Mouche
- La Mer à Boire
- Flow
- Radio Pirate
- Les Maquereaux
---
Hotel Observatoire Luxembourg, a 4 star Boutique Hotel in the centre of Paris