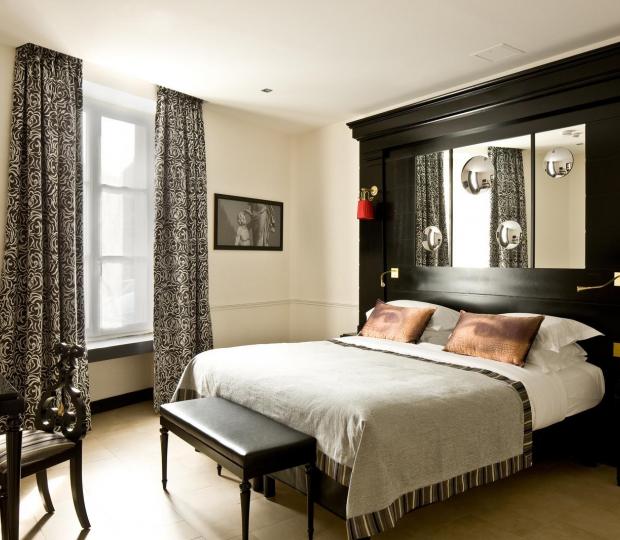 Our Family Friendly hotel
Published on , in Hotel
Families are often understandably reluctant to try an unfamiliar hotel, worried that the rooms, facilities and setting might not be suitable. But rest assured, this will certainly not be the case when you stay at the Hotel Observatoire Luxembourg, as we're a very Family Friendly establishment. The family-oriented rooms and the proximity to the Jardins du Luxembourg make our hotel the ideal place for your Parisian family holidays.
Our Family Friendly rooms
For the comfort of your tribe we have designed special dedicated family rooms. Completely flexible, they adapt to your sleeping needs and can comfortably accommodate a double bed and two single beds, if required. Of course, we also have baby cots available. These rooms are well soundproofed so that your little ones who go to bed early will not be disturbed by the life of the hotel. Finally, our restaurant Le Luco offers fresh and tasty home-made dishes that delight all ages, from breakfast to dinner.
The advantages of the Hôtel Observatoire Luxembourg
In addition to the comforts of our family rooms, we'll pamper your children with little touches that will surprise and delight them and you. You'll also be thrilled with our hotel's exceptional location just a short stroll from the Jardin du Luxembourg. Your children will love this beautiful public park where they can watch puppet shows, ride the carousel or learn to operate a remote-controlled boat, while you get comfortable in the park's famous chairs to enjoy a read... Finally, with the Metro nearby, you'll always be in easy reach of the capital's main family attractions such as the Gallery of Evolution, the Cité des Sciences, the Jardin d'Acclimatation and many more.
Take a family holiday in Paris and relax at the Hotel Observatoire Luxembourg. We've thought of everything to ensure that you and your loved ones feel perfectly at ease!
******
---
Hotel Observatoire Luxembourg, a 4 star Boutique Hotel in the centre of Paris