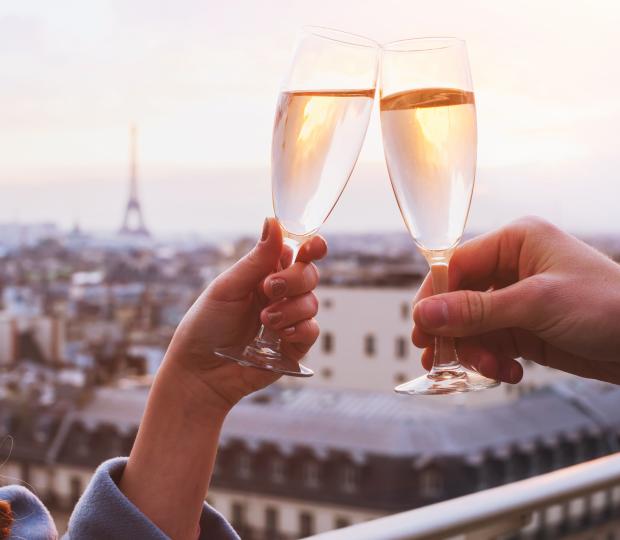 Our charming hotel for your Valentine's Day
Published on , in Paris
For Valentine's Day, why not treat yourselves to the charm, sophistication and excitement of the Latin Quarter and its famous Boulevard Saint-Germain? This is where you'll find the Hôtel Observatoire Luxembourg, a completely renovated boutique establishment that cultivates a warm and friendly ambiance, making it the perfect Valentine's Day accommodation.
Our Valentine's Day offer
We invite you to enjoy an unforgettable romantic experience when you take advantage of our Valentine's Day offer. Your beautifully welcoming and serene room will command a view of our private garden. Your bed will be scattered with rose petals and a bottle of champagne will be waiting to give you a taste of the good life. Finally, in our brasserie Le Luco you will find the ideal romantic and intimate atmosphere for a truly satisfying Valentine's Day dinner.
Paris for lovers
Paris offers a wealth of possibilities for lovers and our district boasts more than its fair share! Valentine's Day is an all year-round event at the Hotel Observatoire Luxembourg! A few steps from the hotel, you can wander the paths of the Jardins du Luxembourg, lose yourself in the alleys of the Montagne Sainte-Geneviève, browse the various antique shops and bookstores or see an old black and white romantic comedy in one of the district's many arthouse cinemas. Then, in the evening, the cafés, jazz clubs and illuminated avenues welcome lovers seeking a typical Parisian atmosphere. If you're looking for an unusual activity or the ideal place to pop the question, our team will be happy to share their best kept secrets with you.
Paris is a dream destination for lovers, and therefore perfect for a Valentine's Day break. Immerse yourself in the ambiance of the Latin Quarter while staying at the Hotel Observatoire Luxembourg and relish our special touches!
******
---
Hotel Observatoire Luxembourg, a 4 star Boutique Hotel in the centre of Paris