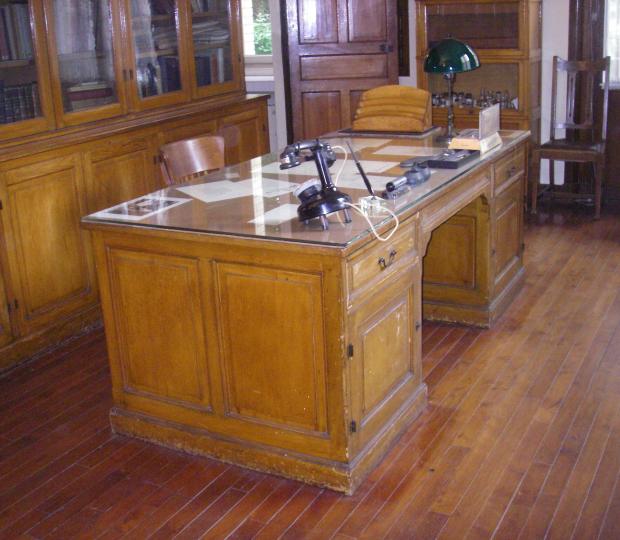 Meet Marie Curie…
Published on , in Paris
Less than 10 minutes on foot from the Hôtel Observatoire Luxembourg and a few steps from the Panthéon, where Pierre and Marie Curie are interred among the heroes of France, the Curie Museum offers a moving and fascinating experience. Explore the lovingly preserved rooms where the great scientists worked and learn the history of the discovery of radium and its applications.
Everything you need to know about radium
As part of the buildings of the Radium Institute, the Curie Museum places that naturally occurring radioactive substance at the heart of the experience. You will learn everything about the circumstances of its discovery, the impact of the event at the time, as well as the medical progress it brought about, particularly in the treatment of cancer. Thanks to a museography that is both fun and educational, the visit is accessible to children and adults, science buffs and those who are not usually scientifically inclined. The workshops, thematic visits and guided tours offered invite you to dig even deeper into this remarkable discovery.
Meet the Curie family
In addition to its focus on science, the Curie Museum also offers a beautiful presentation of the scientists who were fundamental in the development of this branch of scientific progress: the Curie family. Plenty of emphasis is placed on the two couples, Pierre and Marie Curie and Irène and Frédéric Joliot-Curie. You can enter Marie Curie's study as well as her chemistry laboratory and stroll in the small garden that she designed herself and where she loved to relax before returning to her research. This superb museum engagingly mixes the scientific side and the human side of its story.
Situated in the heart of the Latin Quarter and a few minutes' walk from the Hotel Observatoire Luxembourg, the Curie Museum is a particularly satisfying place to visit. Don't miss it during your break in the 5th arrondissement!
******
More informations about the Curie Museum here
Photo: Jean-Marc Perfetti
---
Hotel Observatoire Luxembourg, a 4 star Boutique Hotel in the centre of Paris