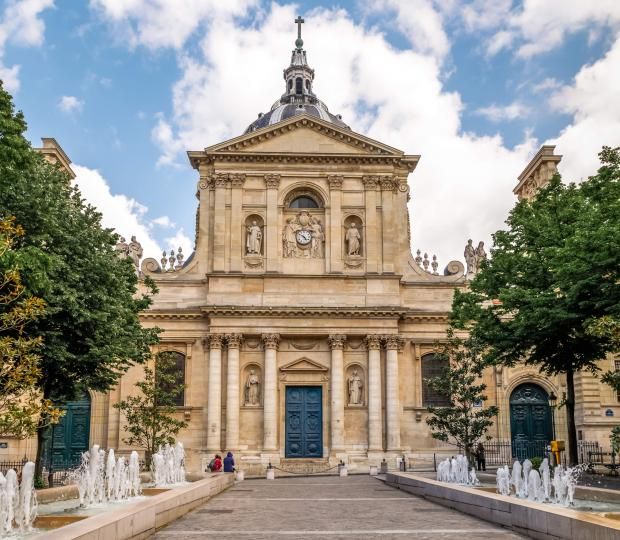 Heritage Days in the heart of the Latin Quarter
Published on , in Paris
In Paris, each district has its own identity. This is particularly true for the Latin Quarter, where the Hôtel de l'Observatoire Luxembourg is located. During the Journées du Patrimoine (Heritage Days), various institutions and unexpected places open their doors to the public. Here are some ideas that the hotel team would like to share with you.
Explore places of knowledge
The Latin Quarter owes its name to the presence of Parisian universities and, of course, the most famous of them all is the Sorbonne. During Heritage Days on September 17th and 18th, 2022, you will be able to enter this prestigious institution and discover its impressive Grand Amphithéâtre, elegant library and chapel. You can also attend a concert given in the main courtyard. Elsewhere in the surrounding streets, you will have the opportunity to tour the Lycée Henri IV, the Ecole Normale Supérieure and AgroTech Paris.
Exhibitions and tours for all tastes
During your Heritage Days strolls, why not stop by to admire the photo exhibitions on the gates of the Marie Curie Museum, the collections of the Arab World Institute and the architectural splendours of the churches of Saint Nicolas du Chardonneret and Saint Jacques du Haut-Pas? Why not also try your hand as a detective by solving puzzles at the Prefecture of Police Museum? While there, you can learn about the history of investigation techniques. Finally, don't miss the screening of a documentary on the French puppet character Guignol at the Théâtre des Arts des Marionnettes, or on the history of the Montagne Sainte Geneviève, a Parisian university 'campus' for 700 years, at the Pavillon Boncourt.
There's so much to enjoy in the Latin Quarter on the occasion of Heritage Days. The Hôtel de l'Observatoire Luxembourg team will be happy to advise you on visits and events and help with your arrangements.
******
Photo: Telly
---
Hotel Observatoire Luxembourg, a 4 star Boutique Hotel in the centre of Paris