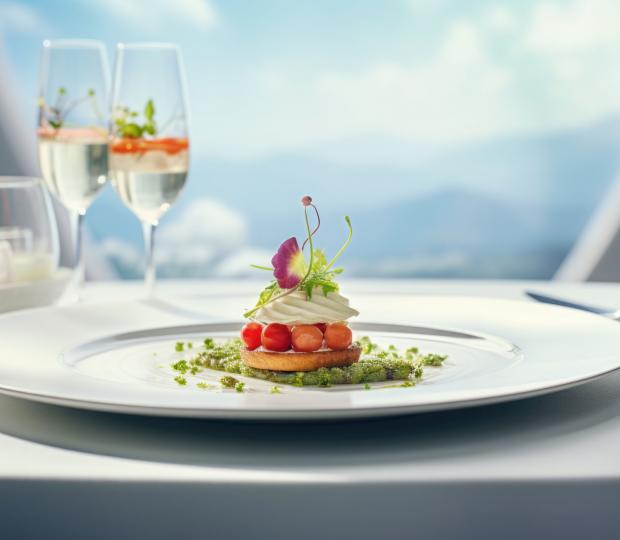 A treasure of French gastronomy
Published on , in Paris
In August 2023, the restaurant La Tour d'Argent, situated by the Seine, reopened its doors. It's great news for gourmets and gourmands and the return of a unique place that can boast no fewer than 400 years of history. Take advantage of the fact that it's only about ten minutes on foot from the Hotel Observatoire Luxembourg!
Le Tour d'Argent has been revitalised
Legend speaks of the Tour d'Argent having existed for almost 400 years. The available documentation can certainly attest to approximately 150 years. The strong personalities of the Terrail family have gradually established the current identity of this venerable restaurant by offering signature dishes such as pressed duck and quenelles. The family have also built up an incredibly rich cellar, bringing together wines dating back to the 18th century and numbering nearly 450,000 bottles. What's more, the restaurant benefits from an exceptional location. Occupying the 6th floor of a beautiful building in the 5th arrondissement, it commands a stunning view of the Seine, Notre-Dame Cathedral and the rooftops of Paris.
A breathtaking and tempting menu
For its reopening, the restaurant has focused as much on tradition as on innovation. Thus, you will find the dishes which have contributed to its legend, such as the duckling, prepared in accordance with four fine recipes, and the André Terrail pike quenelles. You will also be able to savour wonders such as Trois Empereurs foie gras and truffle confit, blue lobster and plantain banana gyoza and crêpes mademoiselle that are sublime in their simplicity and sweetness. Of course, to accompany each of these delights, the sommelier will recommend a nectar from the restaurant's superb cellar.
There is no doubt that the newly revitalised La Tour d'Argent will quickly regain its Michelin stars! And don't hesitate to settle in at the Toit de la Tour, nestled on the 7th floor, where you can enjoy a breathtaking view of Paris and an exceptional champagne and cocktail menu.
******
Photo : barmaleeva
---
Hotel Observatoire Luxembourg, a 4 star Boutique Hotel in the centre of Paris