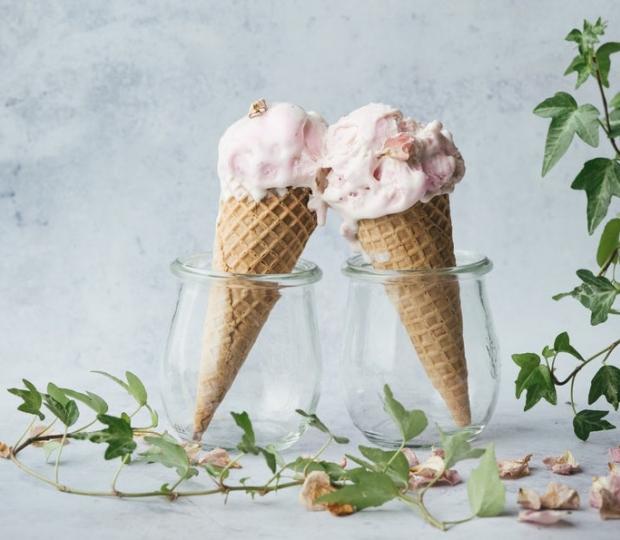 A tour of the finest ice cream parlours in Paris
Published on , in Paris
There's a thousand ways to discover Paris, its cultural riches, world-famous monuments and lesser-known attractions. But now that the weather has turned warm, why not take some time out to visit the capital's finest ice cream parlours, where talented glaciers create frosty magic? Ice cream is a serious subject for your Hotel Observatoire Luxembourg team!
Unmissable ice cream in the grand tradition
You might first want to opt for sampling the classics. Il Gelato del Marchese offers luxury Italian ice cream in elegant tea-room style surroundings. The ice cream is tasty, rich and meets the standards of the most demanding gourmets. Or check out the glaces crafted by the legendary Berthillon, a glacier whose reputation has never faded in more than 60 years and where you can find what many regard as the most perfect ice cream flavours in Paris. Finally, Amorino, the most Italian of the French glaciers, will charm you with its delightful flower-shaped ices.
Surprising, amazing, refreshing ...
Or you can try something new and different. The Glacerie de Paris, pride of the award-winning artisan ice cream maker David Wesmaël, offers ice creams that are gourmet works of art in which the forms and colours superbly highlight the flavours. This icy itinerary can be concluded by an astonishing encounter with Glazed. Originally a delivery-only service, the brand is now a magnet for connoisseurs. The ice creams and sorbets evolve over the seasons and have a distinctly cocktail vibe. There's the irresistible Dark Side, consisting of chocolate ice cream, maple syrup and cocoa nibs, or Black Sugar Sex Magic, a seductive combination of chocolate, wasabi and ginger.
Upon arrival at the Hotel Observatoire Luxembourg this summer, feel free to ask us about our favourite Parisian ice cream parlours. You're sure to find one that will enchant you and help make your stay simply unforgettable.
******
---
Hotel Observatoire Luxembourg, a 4 star Boutique Hotel in the centre of Paris