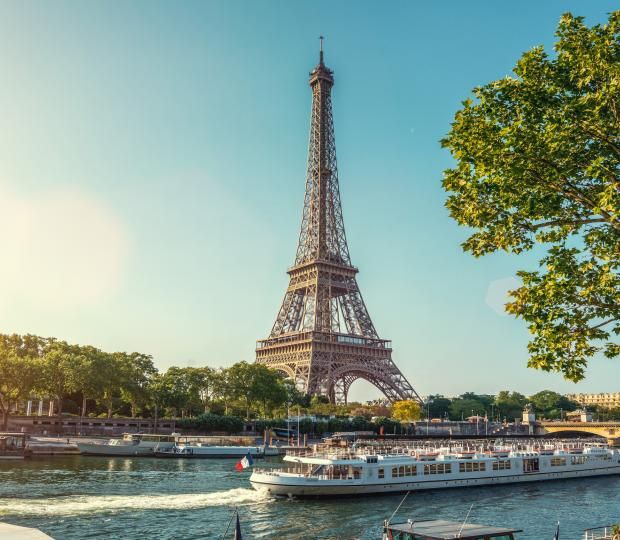 A stroll around the 'Mouff'
Published on , in Paris
It gently descends the slope of the Montagne Sainte-Geneviève to join - or almost - the Boulevard Saint-Marcel. Brimming with shops, lively and colourful, the Rue Mouffetard and its neighbourhood, affectionately referred to as the 'Mouff', is one of the most pleasant places to stroll in Paris.
A very long history
The Mouff has a history stretching back to when the Bièvre, a tributary of the Seine, flowed by its side, attracting tanners, dyers, flayers and butchers, small traders and all kinds of miscreants. Its history is inscribed in the names of its passages, painted on its facades and engraved on its signs. The Rue de l'Epée de Bois and the Pot de Fer still resonate with the clattering of ox hooves on the pavement while, starting from the Place de la Contrescarpe, the stalls of fruit and vegetable merchants, florists and cheese makers continue the centuries-old market tradition of the Marché Mouffetard. Few vestiges remain of the street's Roman past but we know that beneath the cobblestones lies the ancient road which, from the 3rd century, joined Lutetia, the forerunner of Paris, to Sens and then Lyon to lead eventually - like all roads - to Rome.
Walk with your eyes wide open…
... it's the best way to ensure you don't miss anything of the treasures of the Mouff! The shop signs alone comprise a fascinating festival of designs and motifs. A red and pink facade featuring two magnificent golden bulls advertises the butcher's shop at number 6, which dates from the 18th century! At number 12 the old Au Nègre Joyeux coffee shop sign catches the eye while at number 122 two small figures strut and pose in front of a well. They've been there since the 17th century, when the premises belonged to a wine merchant. At the corner of the Place de la Contrescarpe stands the building that was the Maison de la Pomme de Pin, formerly a top-class cabaret.
And we've not talked about all the facades, mentioned all the courtyards or revealed all the passages. With a pair of comfortable walking shoes, a good book and a spot on a terrace commanding a fine view, the Mouff will be your oyster!
******
---
Hotel Observatoire Luxembourg, a 4 star Boutique Hotel in the centre of Paris